We've done a lot in Africa this year, but we haven't been focused on just Africa – we've been working to expand our reach in Asia, too.
We recently partnered with industry leaders Indosat Ooredoo, Telenor, and QMobile to make mobile internet accessible in Indonesia and Pakistan. We also began working with new media and entertainment companies – including Disney and UC Browser – to bring more quality content to users of smart feature phones in the region.
Our efforts haven't gone unnoticed  – we even won an award at this year's China Mobile Innovation Competition for our contributions to the mobile industry.
And to better support our partners in the region, we're continuing to grow our offices in Xi'An, Shanghai, Taipei, Hong Kong, and Bangalore.
Read more about these Asia updates below.
QMobile and Telenor launch Pakistan's first KaiOS device
Pakistanis can now enjoy mobile internet and apps like WhatsApp, YouTube, and Google Maps on affordable smart feature phones. The $25 USD (Pakistan Rs. 4000) QMobile 4G Plus' unmatched durability, long-lasting battery life, and three-month bundle with free internet make it an appealing model for those looking to upgrade from feature phones. Check out more information about the device here.
Indosat Ooredoo launches its first KaiOS-powered device in Indonesia
In celebration of its 52nd anniversary, Indosat Ooredoo, Indonesia's leading digital telecommunications provider is launching its first smart feature phone, Hape Online. The new device comes with WhatsApp, Google Assistant, and 1GB of free data per month for a year. Read more about the launch.
Disney characters come to the KaiStore
Children's favorite characters is available on KaiOS-powered phones in Vietnam as part of the wallpaper shop app in the KaiStore. More Disney content will be coming to Indonesia, Philippines, Thailand, and India soon. Find out more.
UC Browser now available for free on KaiOS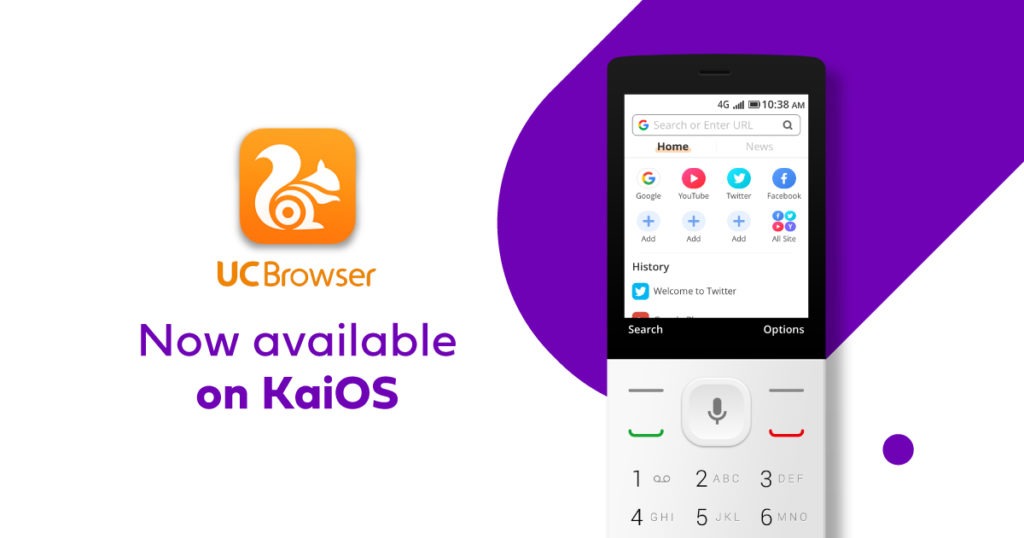 A browsing tool that's also a content platform, the UC Browser, developed by Alibaba's UCWeb, is now available on KaiOS. Read more about our partnership.
Kai wins award in China Mobile Innovation Competition
We won a Swan Award in the Best Terminal Solutions of the Year category in this year's China Mobile Innovation Competition for our leadership in mobile solutions within our niche market.
Job openings in Kai's Asia offices
We're growing our offices in Hong Kong, Xi'An, Shanghai, Taipei, and Bangalore, and we'd love to have you joining. Check out our job openings.