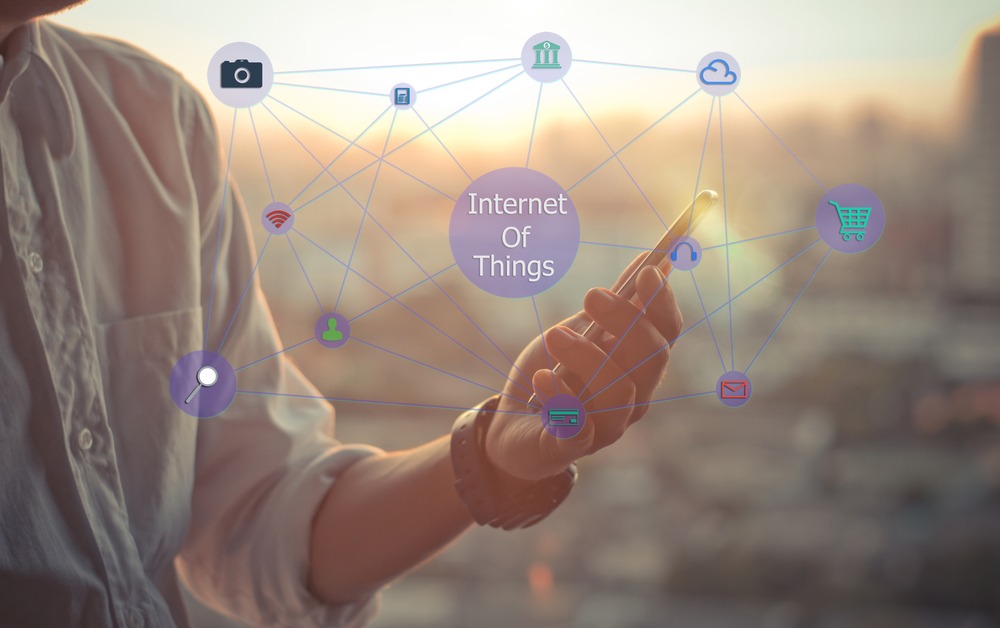 In April, the Q1 reports came out that confirm smartphone shipments are continuing their decline for the second consecutive quarter. The notable exception was Apple, which captured a staggering 86% of the total handset market profits. But besides the Cupertino-based company, all players in the smartphone space didn't fare as well and were left fighting for the remaining 14% of profits.
While smartphones were falling, other smart and connected devices (IoT) continue their steady rise in popularity and versatility. April (and the start of May) saw a steady drumbeat of news and announcements in this space:
Facebook is releasing its first stand-alone VR hardware product, the Oculus Go.
Electric scooters causing havoc Uber and Mobike style in the USA
Companies in Eastern Europe starting to use robots to cover labor shortages
The ongoing and growing battle for our living room between Amazon's Echo and Google Home.
And then, of course, there's Xiaomi's IPO announcement, the Chinese manufacturer of a plethora of connected devices.
Below a curated overview of the most interesting articles that came out on these topics in April.
According to the latest report from Counterpoint Research, global smartphone shipments declined 3% in the first quarter of 2018. The top 10 captured 76% of the market, leaving over 600 brands to compete for the remaining 24% of the market. Meanwhile, the feature phone market in India doubled in Q1, an unexpected trend contributed to the popularity of the KaiOS-powered JioPhone.
While some recently started questioning Facebook's $3 billion purchase of Oculus, the tech giant did away with a lot of that criticism by launching the Oculus Go. TechCrunch and other reputable tech media have heralded this new VR product as a game-changer. Why? It's the first headset to come out that's stand-alone, meaning it doesn't need to connect to a smartphone or PC to function. This creates a much smoother experience, as you can just put it on and go.
Other significant items of Facebook's Oculus announcement include Rooms and TV, virtual spaces where you can play games and watch TV together with friends, as well as Oculus Venues, where you can experience live concerts and sports in virtual reality. While there's still lots to improve, perhaps the Oculus Go headset will be looked back at as the iPhone 1 of VR.
Over the past two years, shared bicycles from Mobike, Ofo, and other startups have swept over Chinese cities and changed the face of their streets forever. A similar trend now seems to get underway in the USA, yet it's shared electrical scooters, not bicycles, that are leading the charge.
Taking a cue from the playbook of Uber and other ride-sharing services, several startups are now in a race against each other and local governments to make their shared vehicles the last-mile solution of choice.
In the country that coined the term "robot" (derived from the Slavonic term "rabota," meaning arduous work), not enough humans can be found to do the work required in the fast-growing Eastern European economies. So they're "calling in the machines." The Czech Republic now has around 101 robots for every 10,000 workers, and this number is expected to increase sharply, as more and more work can be automated by ever more advanced robots.
With Apple joining the fight with its HomePod, the battle for your smart home is now really underway in full swing. Yet, at least for now, there are only two players really having a serious shot at this: Amazon with its Echo versus Google Home.
We've reviewed the reviews, and a few things become apparent quickly: Amazon Echo is best when you're an Amazon Prime subscriber. Otherwise, Google Home is the better choice because its voice assistant is more intelligent. Either way, both still have a long way to go as becomes clear from Digital Trends' cookie baking contest.
While many in the West might only know Xiaomi for its' smartphones, the Chinese tech giant actually has an incredibly broad portfolio of smart products. Everything ranging from wearables a la Fitbit to air purifiers and smart speakers. Hardware makers around the world fear Xiaomi the same way Western businesses fear Amazon.
Xiaomi's coming of age signifies the rise of IoT. Its' strategy to focus on a wide range of connected products instead of just smartphones is expected to pay off with an IPO that values the Beijing-based company at $100 billion or more when it lists on the Hong Kong stock market later this year.